Supreme Court rejects Turkish bank's arguments in Iran case
Featured Legal News
The Supreme Court on Wednesday rejected a Turkish bank's main arguments for dismissing a lawsuit accusing it of helping Iran evade U.S. sanctions, but the court sent the case back for additional review.

Halkbank, a bank owned by Turkey, had argued that a federal law, the Foreign Sovereign Immunities Act of 1976, gave foreign states absolute immunity from criminal prosecution in U.S. courts. It also said federal courts don't have jurisdiction to oversee the case.

"We disagree with Halkbank on both points," Justice Brett Kavanaugh wrote for himself and six of his eight colleagues.

Still, Kavanaugh said the case should go back to a lower court for further review. He said the lower court "did not fully consider the various arguments regarding common-law immunity that the parties press in this Court."

The federal government says the bank "participated in the largest-known conspiracy to evade the United States' economic sanctions on Iran," laundering billions of dollars worth of Iranian oil and natural gas proceeds. The government says that working with an Iranian-Turkish businessman, the bank created ways for Iran to access the funds — including shipments of gold and fake food shipments. The government says that the schemes "freed up approximately $20 billion of restricted Iranian funds."

The businessman, Reza Zarrab, has pleaded guilty.

The case was initiated under the Trump administration but was continued by the Biden administration.

The case is Turkiye Halk Bankasi A.S. v. United States, 21-1450.
Related listings
Featured Legal News

04/09/2023

A federal judge in Washington state on Friday ordered U.S. authorities not to make any changes that would restrict access to the abortion medication mifepristone in 17 Democratic-led states that sued over the issue, countering a ruling by a judge in ...

Featured Legal News

04/03/2023

Nine months ago, President Joe Biden signed a sweeping bipartisan gun law, the most significant legislative response to gun violence in decades."Lives will be saved," he said at the White House.The law has already prevented some potential...

Featured Legal News

03/27/2023

The Supreme Court seemed inclined Monday to rule against a man convicted of violating immigration law for offering adult adoptions he falsely claimed would lead to citizenship.Attorneys for Helaman Hansen told the justices during approximately 90 min...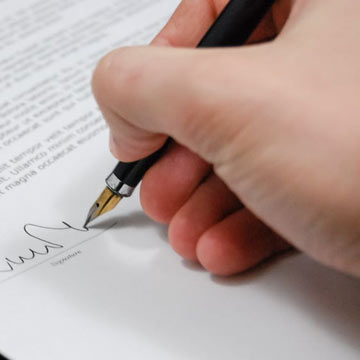 Thai National Sentenced, Faces Deportation for Operating Immigration Fraud Scheme
Nimon Naphaeng, 36, a native and citizen of Thailand, who resided in Wakefield, R.I., was sentenced Monday to 27 months in federal prison for running an immigration fraud scheme that defrauded more than 320 individuals, most of them immigrants, of at least $400,000, and perhaps more than $518,000. The scheme included the unauthorized filing of false asylum applications on behalf of individuals who did not request, nor authorize, the applications.

"U.S. Citizenship and Immigration Services does not tolerate immigration fraud of any kind," said Susan Raufer, director of the USCIS Newark Asylum Office. "We are proud of our role in uncovering this fraud scheme and bringing the perpetrator to justice."

At sentencing, U.S. District Court Chief Judge William E. Smith ordered a provisional amount of restitution of $400,000. The final amount of restitution will be determined subject to additional victims being identified and additional court filings over the next 90 days. According to court documents already filed by the government, restitution in this matter may exceed $518,300. During the investigation, the government seized $285,789.31 from Naphaeng. The forfeited funds will be applied toward restitution for victims of Naphaeng's crimes.