Biden's second try at student loan cancellation moves forward with debate
Legal Compliance News
President Joe Biden's second attempt at student loan cancellation began moving forward Tuesday with a round of hearings to negotiate the details of a new plan.

In a process known as negotiated rulemaking, 14 people chosen by the Biden administration are meeting for the first of three hearings on student loan relief. Their goal is to guide the Education Department toward a proposal after the Supreme Court rejected Biden's first plan in June.

The negotiators all come from outside the federal government and represent a range of viewpoints on student loans. The panel includes students and officials from a range of colleges, along with loan servicers, state officials and advocates including the NAACP.

In opening remarks, Under Secretary of Education James Kvaal said the student debt crisis has threatened to undercut the promise of higher education.

"Student loan debt in this country has grown so large that it siphons off the benefits of college for many students," Kvaal said in prepared remarks. "Some loans made to young adults stretch into retirement with no hope of being repaid. These debt burdens are shared by families and communities."

Biden directed the Education Department to find another path to loan relief after the conservative court ruled that he couldn't cancel loans using a 2003 law called the HEROES Act.

The latest attempt will rest on a sweeping law known as the Higher Education Act, which gives the education secretary authority to waive student loans — although how far that power extends is the subject of legal debate. The department is going through the negotiated rulemaking process to change or add federal rules clarifying how the secretary can cancel debt.
Related listings
Legal Compliance News

08/26/2023

The U.S. Department of Justice on Thursday sued SpaceX, the rocket company founded and run by Elon Musk, for alleged hiring discrimination against refugees and people granted asylum.The complaint, filed in an administrative court within the departmen...

Legal Compliance News

07/13/2023

Amazon is disputing its status as a big online platform that needs to face stricter scrutiny under European Union digital rules taking effect next month, the first Silicon Valley tech giant to push back on the pioneering new standards.The online reta...

Legal Compliance News

06/03/2023

A federal appeals court in a rare move overturned the death sentence of a man who was convicted of robbing and killing two people in Fresno in 1988, saying prosecutors knowingly presented false testimony from a key witness.The Ninth U.S. Circuit Cour...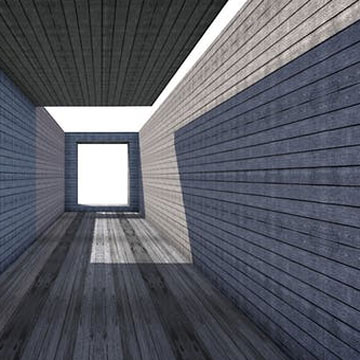 How do you qualify for workers compensation in Illinois?
The Workers' Compensation Statute protects every employee in the State of Illinois.

A victim of a work-related injury or illness is eligible for many forms of compensation including reasonable medical care required to cure or relieve the impact of the injury, lost time from work, and any temporary or permanent disability.

Illinois Workers' compensation is a system of benefits that:

– Pays for the medical treatment and medical bills incurred by work-related injuries and illnesses.
– Pays for the lost time from work
– Pays for any temporary or permanent disabilities
– Covers nearly every employee in Illinois
– and begins the very first day that you start working for your employer.


Employers in Illinois are required to purchase workers' compensation insurance for their employees and the insurance companies fund the payment of worker's compensation benefits for employees' claims. In the event of a dispute, the Illinois Workers' Compensation Commission (IWCC, or the Commission) enforces the state's worker's compensation laws and protects worker rights.