Maryland's highest court reviewing teen sniper's life term
Criminal Law
Maryland's highest court has agreed to take up the case of Lee Boyd Malvo, who is serving life in prison for his role in the 2002 sniper spree that terrorized the Washington, D.C., region.

Malvo's lawyers argue that his punishment goes against a 2012 Supreme Court ruling barring mandatory life sentences without parole for juvenile offenders and Malvo should benefit from Maryland's new law enabling prisoners convicted as juveniles to seek release once they've served at least 20 years.

The state Court of Appeals granted a "bypass" review in Malvo's case and that of two others serving life sentences for crimes committed as youths, news outlets report. The order issued Wednesday scheduled oral arguments to begin in January.

Malvo was 17 when he and John Allen Muhammad embarked on a killing spree that left 10 people dead and three wounded in Maryland, Virginia and the District of Columbia. Others were killed as the pair made their way to the D.C. region from Washington state. Muhammad was executed in 2009.

Malvo has claimed that the six life-without-parole terms he received in Maryland are illegal in light of U.S. Supreme Court decisions saying mandatory life-without-parole sentences are unconstitutional for juveniles except in rare cases.

His case may have new standing after Maryland's General Assembly abolished life without parole for youths, overriding a veto by Gov. Larry Hogan. Virginia passed similar legislation last year. That change prompted Malvo to drop a legal appeal that had gone to the Supreme Court to determine if his life sentence should be rescinded.
Related listings
Maine's supreme court has upheld a 40-year prison sentence imposed on a man who killed his roommate in Old Orchard Beach.Dustan Bentley pleaded guilty to murder in the death of 65-year-old William Popplewell, who was beaten, stabbed, and strang...

At Bullard & Powell, we believe that every criminal case, just like the person being charged, is unique. To that end, we do not view our cases as simply files to be worked on, but view them from the perspective of our clients. We work closely wit...

The husband of a Pennsylvania appellate court judge who is running for the state's highest court began serving a prison sentence Tuesday in a long-running case, authorities said.Charles McCullough's incarceration comes as voters decide wh...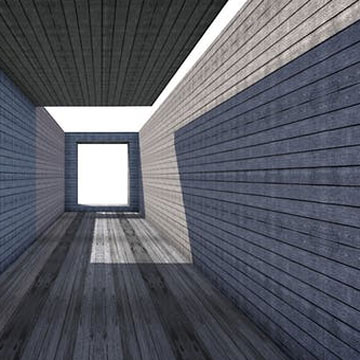 How do you qualify for workers compensation in Illinois?
The Workers' Compensation Statute protects every employee in the State of Illinois.

A victim of a work-related injury or illness is eligible for many forms of compensation including reasonable medical care required to cure or relieve the impact of the injury, lost time from work, and any temporary or permanent disability.

Illinois Workers' compensation is a system of benefits that:

– Pays for the medical treatment and medical bills incurred by work-related injuries and illnesses.
– Pays for the lost time from work
– Pays for any temporary or permanent disabilities
– Covers nearly every employee in Illinois
– and begins the very first day that you start working for your employer.


Employers in Illinois are required to purchase workers' compensation insurance for their employees and the insurance companies fund the payment of worker's compensation benefits for employees' claims. In the event of a dispute, the Illinois Workers' Compensation Commission (IWCC, or the Commission) enforces the state's worker's compensation laws and protects worker rights.