Italy frees man convicted of 2007 murder of Meredith Kercher
Law Firm News
The only person convicted in the 2007 murder of British student Meredith Kercher was freed Tuesday after serving most of his 16-year prison sentence, his lawyer said.

Attorney Fabrizio Ballarini said Rudy Guede's planned Jan. 4 release had been moved up a few weeks by a judge and he was freed on Tuesday. He will continue to work in the library at the Viterbo-based Center for Criminology Studies, Ballarini said in an email.

Guede had already been granted permission to leave prison during the day to work at the center while he served his sentence for the 2007 murder of 21-year-old Kercher.

The case in the university city of Perugia gained international notoriety after Kercher's American roommate, Amanda Knox, and Knox's then-boyfriend were placed under suspicion. Both were initially convicted, but Italy's highest court threw out the convictions in 2015 after a series of flip-flop decisions.

Guede was originally convicted in a fast-track trial procedure. He has denied killing Kercher.
Related listings
Attorneys in one of three lawsuits brought against Ohio's newly drawn maps of legislative districts asked the state's high court Monday to appoint a master commissioner to oversee the disputes. Lawyers for voters represented by the Nation...

Chicago Bankruptcy Law Firm Covers Bankruptcy in the Wake of COVID-19 The COVID-19 pandemic has damaged the economy, leaving many families and business owners worried about how they will pay for even the most basic expenses. In the midst of this cris...

The Michigan Supreme Court on Friday denied a request to extend the deadline for drawing new legislative and congressional maps despite a delay in census redistricting data. The Independent Citizens Redistricting Commission, whose members have been m...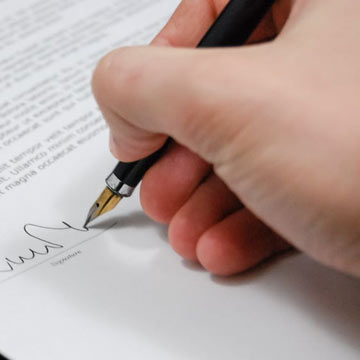 Thai National Sentenced, Faces Deportation for Operating Immigration Fraud Scheme
Nimon Naphaeng, 36, a native and citizen of Thailand, who resided in Wakefield, R.I., was sentenced Monday to 27 months in federal prison for running an immigration fraud scheme that defrauded more than 320 individuals, most of them immigrants, of at least $400,000, and perhaps more than $518,000. The scheme included the unauthorized filing of false asylum applications on behalf of individuals who did not request, nor authorize, the applications.

"U.S. Citizenship and Immigration Services does not tolerate immigration fraud of any kind," said Susan Raufer, director of the USCIS Newark Asylum Office. "We are proud of our role in uncovering this fraud scheme and bringing the perpetrator to justice."

At sentencing, U.S. District Court Chief Judge William E. Smith ordered a provisional amount of restitution of $400,000. The final amount of restitution will be determined subject to additional victims being identified and additional court filings over the next 90 days. According to court documents already filed by the government, restitution in this matter may exceed $518,300. During the investigation, the government seized $285,789.31 from Naphaeng. The forfeited funds will be applied toward restitution for victims of Naphaeng's crimes.
Business News