Nevada high court gets flurry of filings in execution case
Legal Business
Two drugmakers asked the Nevada Supreme Court on Monday to let a state court judge hear arguments before justices take up an appeal about whether the state can use their products for an execution.

The companies "and the citizens of Nevada have a substantial interest in knowing how the state intends to carry out the process of killing a human being under a death warrant," said Hikma Pharmaceuticals US, a maker of the powerful synthetic opioid fentanyl that has been blamed for overdose deaths nationwide.

State attorneys also filed documents ahead of a noon deadline pointing to a federal judge's decision last Friday in Nebraska not to block a scheduled Tuesday execution. The filing was based on what Nevada calls "copy-cat" arguments by a pharmaceutical company objecting to its drug being used in that state.

Nevada justices should follow Senior U.S. District Judge Richard Kopf's reasoning in the Nebraska case, state Deputy Solicitor General Jordan T. Smith said, and allow Nevada to carry out the execution of Scott Raymond Dozier.

"Many people of good faith object to the death penalty," Kopf observed. But he noted that Nebraska voters favor capital punishment, and courts should not frustrate the functioning of a democracy.

Two more filings were made in Nevada after the noon deadline, including drug company Sandoz Inc.'s bid to weigh in to argue against its product being used, and an additional state filing arguing that drug companies shouldn't be allowed to begin a "fishing expedition" for evidence.

The Nevada state high court didn't immediately act or schedule hearings about how to proceed with the prison's effort to set a new date for the twice-postponed lethal injection of the twice-convicted killer. But justices have acted quickly on other recent developments in the case.

Dozier, 47, is not challenging his convictions or sentences for killings in Phoenix and Las Vegas. He insists he wants to die and doesn't really care if it's painful.
Related listings
Legal Business

02/03/2018

The International Court of Justice has ordered Nicaragua to compensate Costa Rica for damage Nicaragua caused with unlawful construction work near the mouth of the San Juan River, in the court's first foray into assessing costs for environmental dama...

Legal Business

01/29/2018

Arkansas Supreme Court Justice Courtney Goodson lost her bid to run the state's highest court two years ago after coming under fire from conservative groups that spent big on mailers and TV ads targeting her. Two years earlier, David Sterling was def...

Legal Business

11/28/2017

The Supreme Court on Monday rejected hearing a case that challenges the use of Confederate imagery in the Mississippi state flag.Carlos Moore, an African-American attorney from Mississippi, argued that the flag represents "an official endorsement of ...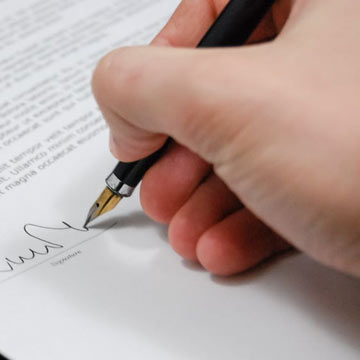 Thai National Sentenced, Faces Deportation for Operating Immigration Fraud Scheme
Nimon Naphaeng, 36, a native and citizen of Thailand, who resided in Wakefield, R.I., was sentenced Monday to 27 months in federal prison for running an immigration fraud scheme that defrauded more than 320 individuals, most of them immigrants, of at least $400,000, and perhaps more than $518,000. The scheme included the unauthorized filing of false asylum applications on behalf of individuals who did not request, nor authorize, the applications.

"U.S. Citizenship and Immigration Services does not tolerate immigration fraud of any kind," said Susan Raufer, director of the USCIS Newark Asylum Office. "We are proud of our role in uncovering this fraud scheme and bringing the perpetrator to justice."

At sentencing, U.S. District Court Chief Judge William E. Smith ordered a provisional amount of restitution of $400,000. The final amount of restitution will be determined subject to additional victims being identified and additional court filings over the next 90 days. According to court documents already filed by the government, restitution in this matter may exceed $518,300. During the investigation, the government seized $285,789.31 from Naphaeng. The forfeited funds will be applied toward restitution for victims of Naphaeng's crimes.