Alabama asks US Supreme Court to let execution proceed
U.S. Supreme Court
Alabama's attorney general on Monday asked the U.S. Supreme Court to let an execution proceed this week, arguing that questions about a lethal injection drug have been settled by the courts.

Attorney General Steve Marshall's office asked the justices to let the state proceed with Thursday's scheduled execution of Robert Melson who was convicted of killing three Gadsden restaurant employees during a 1994 robbery.

The 11th U.S. Circuit Court of Appeals last week granted a stay as it considers appeals from Melson and other inmates who contend that a sedative used by Alabama called midazolam will not render them unconscious before other drugs stop their lungs and heart. The state argues there was no reason to grant the stay since midazolam's use in lethal injections has been upheld by the high court, and the court has let executions proceed using midazolam in Alabama and Arkansas.

"Alabama has already carried out three executions using this protocol, including one less than two weeks ago in which this court, and the Eleventh Circuit, denied a stay," lawyers with the attorney general's office wrote in the motion

"If the stay is allowed to stand, Melson's execution will be delayed many months, if not years. The State, the victims' families, and the surviving victim in this case have waited long enough for justice to be delivered. This Court should vacate the lower court's stay," attorneys for the state wrote.

Melson is one of several inmates who filed lawsuits, which were consolidated, arguing that the state's execution method is unconstitutional. A federal judge in March dismissed the lawsuits, and the inmates appealed to the 11th Circuit saying the judge dismissed their claims prematurely.

A three-judge panel of 11th Circuit judges did not indicate whether they thought the inmates would succeed in their appeals. Rather, the judges wrote Friday that they were staying Melson's execution to avoid the "untenable" prejudging of the inmates' cases.

Midazolam is supposed to prevent an inmate from feeling pain, but several executions in which inmates lurched or moved have raised questions about its use. An Arkansas inmate in April lurched about 20 times during a lethal injection. Melson's lawyers wrote in a Friday motion that Alabama "botched" a December execution in which inmate Ronald Bert Smith coughed and moved for the first 13 minutes.

"Mr. Smith's botched execution supports the argument that midazolam is a vastly different drug than pentobarbital. It does not anesthetize the condemned inmate, and because it does not anesthetize, defendants' use of potassium chloride is unconstitutional," Melson's attorneys wrote last week.
Related listings
U.S. Supreme Court

06/28/2021

The Supreme Court on Monday rejected a Virginia school board's appeal to reinstate its transgender bathroom ban. Over two dissenting votes, the justices left in place lower court rulings that found the policy unconstitutional. The case involved...

U.S. Supreme Court

06/13/2018

The Supreme Court ruled Monday that states can clean up their voting rolls by targeting people who haven't cast ballots in a while.The justices rejected, by a 5-4 vote Monday, arguments in a case from Ohio that the practice violates a federal law int...

U.S. Supreme Court

01/27/2018

Pennsylvania's top Republican lawmakers asked the U.S. Supreme Court on Thursday to stop an order by the state's highest court in a gerrymandering case brought by Democrats that threw out the boundaries of its 18 congressional districts and ordered t...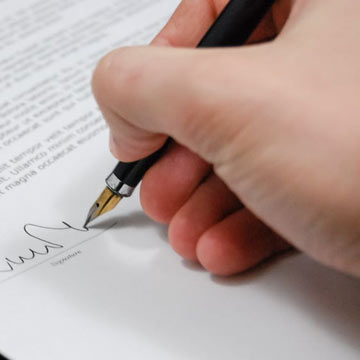 Thai National Sentenced, Faces Deportation for Operating Immigration Fraud Scheme
Nimon Naphaeng, 36, a native and citizen of Thailand, who resided in Wakefield, R.I., was sentenced Monday to 27 months in federal prison for running an immigration fraud scheme that defrauded more than 320 individuals, most of them immigrants, of at least $400,000, and perhaps more than $518,000. The scheme included the unauthorized filing of false asylum applications on behalf of individuals who did not request, nor authorize, the applications.

"U.S. Citizenship and Immigration Services does not tolerate immigration fraud of any kind," said Susan Raufer, director of the USCIS Newark Asylum Office. "We are proud of our role in uncovering this fraud scheme and bringing the perpetrator to justice."

At sentencing, U.S. District Court Chief Judge William E. Smith ordered a provisional amount of restitution of $400,000. The final amount of restitution will be determined subject to additional victims being identified and additional court filings over the next 90 days. According to court documents already filed by the government, restitution in this matter may exceed $518,300. During the investigation, the government seized $285,789.31 from Naphaeng. The forfeited funds will be applied toward restitution for victims of Naphaeng's crimes.