Supreme Court allows Ohio, other state voter purges
U.S. Supreme Court
The Supreme Court ruled Monday that states can clean up their voting rolls by targeting people who haven't cast ballots in a while.

The justices rejected, by a 5-4 vote Monday, arguments in a case from Ohio that the practice violates a federal law intended to increase the ranks of registered voters. A handful of other states also use voters' inactivity to trigger a process that could lead to their removal from the voting rolls.

Justice Samuel Alito said for the court that Ohio is complying with the 1993 National Voter Registration Act. He was joined by his four conservative colleagues. The four liberal justices dissented.

Partisan fights over ballot access are being fought across the country. Democrats have accused Republicans of trying to suppress votes from minorities and poorer people who tend to vote for Democrats. Republicans have argued that they are trying to promote ballot integrity and prevent voter fraud.

Under Ohio rules, registered voters who fail to vote in a two-year period are targeted for eventual removal from registration rolls, even if they haven't moved and remain eligible. The state said it only uses the disputed process after first comparing its voter lists with a U.S. postal service list of people who have reported a change of address. But not everyone who moves notifies the post office, the state said.

So the state asks people who haven't voted in two years to confirm their eligibility. If they do, or if they show up to vote over the next four years, voters remain registered. If they do nothing, their names eventually fall off the list of registered voters.

"Combined with the two years of nonvoting before notice is sent, that makes a total of six years of nonvoting before removal," Alito wrote.

Justice Stephen Breyer, writing in dissent, said the 1993 law prohibits removing someone from the voting rolls "by reason of the person's failure to vote. In my view, Ohio's program does just that."

In a separate dissent, Justice Sonia Sotomayor said Congress enacted the voter registration law "against the backdrop of substantial efforts by states to disenfranchise low-income and minority voters." The court's decision essentially endorses "the very purging that Congress expressly sought to protect against," Sotomayor wrote.
Related listings
U.S. Supreme Court

01/27/2018

Pennsylvania's top Republican lawmakers asked the U.S. Supreme Court on Thursday to stop an order by the state's highest court in a gerrymandering case brought by Democrats that threw out the boundaries of its 18 congressional districts and ordered t...

U.S. Supreme Court

09/09/2017

The Minnesota Supreme Court says Gov. Mark Dayton's veto of the Legislature's budget was constitutional.The ruling Friday is counter to a lower-court ruling this summer that Dayton had acted unconstitutionally, but is not the last word in...

U.S. Supreme Court

09/09/2017

U.S. Supreme Court Justice Antonin Scalia's death forced the rest of the court to learn how to work together to avoid ties, Justice Elena Kagan said during a stop Friday at the University of Wisconsin-Madison.Kagan spoke for about an hour with UW Law...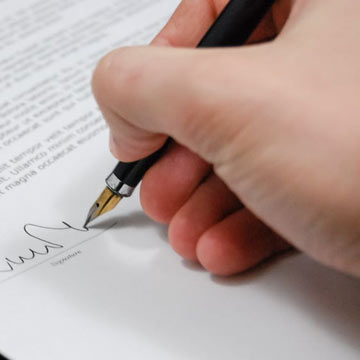 Thai National Sentenced, Faces Deportation for Operating Immigration Fraud Scheme
Nimon Naphaeng, 36, a native and citizen of Thailand, who resided in Wakefield, R.I., was sentenced Monday to 27 months in federal prison for running an immigration fraud scheme that defrauded more than 320 individuals, most of them immigrants, of at least $400,000, and perhaps more than $518,000. The scheme included the unauthorized filing of false asylum applications on behalf of individuals who did not request, nor authorize, the applications.

"U.S. Citizenship and Immigration Services does not tolerate immigration fraud of any kind," said Susan Raufer, director of the USCIS Newark Asylum Office. "We are proud of our role in uncovering this fraud scheme and bringing the perpetrator to justice."

At sentencing, U.S. District Court Chief Judge William E. Smith ordered a provisional amount of restitution of $400,000. The final amount of restitution will be determined subject to additional victims being identified and additional court filings over the next 90 days. According to court documents already filed by the government, restitution in this matter may exceed $518,300. During the investigation, the government seized $285,789.31 from Naphaeng. The forfeited funds will be applied toward restitution for victims of Naphaeng's crimes.