Pennsylvania GOP take gerrymandering case to US high court
U.S. Supreme Court
Pennsylvania's top Republican lawmakers asked the U.S. Supreme Court on Thursday to stop an order by the state's highest court in a gerrymandering case brought by Democrats that threw out the boundaries of its 18 congressional districts and ordered them redrawn within three weeks.

Republicans who control Pennsylvania's Legislature wrote that state Supreme Court justices unconstitutionally usurped the authority of lawmakers to create congressional districts and they asked the nation's high court to put the decision on hold while it considers their claims.

The 22-page argument acknowledged that "judicial activism" by a state supreme court is ordinarily beyond the U.S. Supreme Court's purview. But, it said, "the question of what does and does not constitute a 'legislative function' under the Elections Clause is a question of federal, not state, law, and this Court is the arbiter of that distinction."

Justice Samuel Alito, who handles emergency appeals from Pennsylvania, could ask the registered Democratic voters on the other side of the case to respond. Alito could act on his own, though the full court generally gets involved in cases involving elections. An order could come in a matter of days, although there is no deadline for the justices to act.

Pennsylvania's congressional districts are criticized as among the nation's most gerrymandered. Its case is happening amid a national tide of gerrymandering cases from various states, including some already under consideration by the U.S. Supreme Court.

Election law scholars call the Republicans' request for the U.S. Supreme Court's intervention a long shot.

They say they know of no other state court decision throwing out a congressional map because of partisan gerrymandering, and the nation's high court has never struck down an electoral map as a partisan gerrymander.
Related listings
U.S. Supreme Court

09/09/2017

The Minnesota Supreme Court says Gov. Mark Dayton's veto of the Legislature's budget was constitutional.The ruling Friday is counter to a lower-court ruling this summer that Dayton had acted unconstitutionally, but is not the last word in...

U.S. Supreme Court

09/09/2017

U.S. Supreme Court Justice Antonin Scalia's death forced the rest of the court to learn how to work together to avoid ties, Justice Elena Kagan said during a stop Friday at the University of Wisconsin-Madison.Kagan spoke for about an hour with UW Law...

U.S. Supreme Court

09/01/2017

Idaho Gov. C.L. "Butch" Otter has appointed Twin Falls judge Richard Bevan to the state's highest court.Otter announced Tuesday that Bevan — currently the 5th Judicial District's administrative judge — will replace retiring Idaho Supreme ...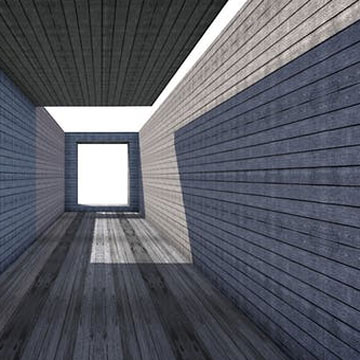 How do you qualify for workers compensation in Illinois?
The Workers' Compensation Statute protects every employee in the State of Illinois.

A victim of a work-related injury or illness is eligible for many forms of compensation including reasonable medical care required to cure or relieve the impact of the injury, lost time from work, and any temporary or permanent disability.

Illinois Workers' compensation is a system of benefits that:

– Pays for the medical treatment and medical bills incurred by work-related injuries and illnesses.
– Pays for the lost time from work
– Pays for any temporary or permanent disabilities
– Covers nearly every employee in Illinois
– and begins the very first day that you start working for your employer.


Employers in Illinois are required to purchase workers' compensation insurance for their employees and the insurance companies fund the payment of worker's compensation benefits for employees' claims. In the event of a dispute, the Illinois Workers' Compensation Commission (IWCC, or the Commission) enforces the state's worker's compensation laws and protects worker rights.