Court to hear challenge to speed up California executions
U.S. Supreme Court
The California Supreme Court will hear arguments Tuesday over a ballot initiative designed to speed up executions that could fundamentally change the way the court handles death penalty appeals.

Death penalty opponents are challenging a ballot measure passed by a slim majority of voters in November that aimed to reform a dysfunctional system that hasn't executed a condemned killer in more than a decade.

Foes of capital punishment argue that Proposition 66 was unconstitutional because it would take power away from the state's high court to decide how it handles cases and it would disrupt the court system, cost the state more money and undermine the appeals process.

If allowed to take effect, the measure would require more lawyers to take death penalty appellate cases, some trial court judges would be assigned appeals and all state appeals would have to be completed in five years, which is about a third of the time it typically takes.

With a backlog of 380 death penalty appeals, there's concern judges would be overwhelmed trying to speed through appeals, said Elisabeth Semel, a law professor at University of California, Berkeley, who consulted for death penalty opponents on the case.

"There's an enormous ripple effect to that," said Semel, who directs the school's death penalty clinic. "The attention the justices can pay to each individual case is significantly diminished. When you're talking about life and death, that's important."

The ballot initiative supported by 51 percent of voters was designed to "mend not end" capital punishment in California, where nearly 750 inmates are on Death Row and only 13 have been executed since 1978.

A competing measure to repeal capital punishment lost by a slightly wider margin. Both sides acknowledged the current system is broken.
Related listings
U.S. Supreme Court

06/28/2021

The Supreme Court on Monday rejected a Virginia school board's appeal to reinstate its transgender bathroom ban. Over two dissenting votes, the justices left in place lower court rulings that found the policy unconstitutional. The case involved...

U.S. Supreme Court

06/13/2018

The Supreme Court ruled Monday that states can clean up their voting rolls by targeting people who haven't cast ballots in a while.The justices rejected, by a 5-4 vote Monday, arguments in a case from Ohio that the practice violates a federal law int...

U.S. Supreme Court

01/27/2018

Pennsylvania's top Republican lawmakers asked the U.S. Supreme Court on Thursday to stop an order by the state's highest court in a gerrymandering case brought by Democrats that threw out the boundaries of its 18 congressional districts and ordered t...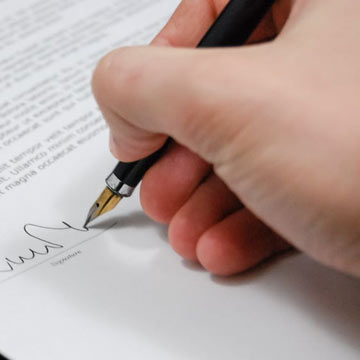 Thai National Sentenced, Faces Deportation for Operating Immigration Fraud Scheme
Nimon Naphaeng, 36, a native and citizen of Thailand, who resided in Wakefield, R.I., was sentenced Monday to 27 months in federal prison for running an immigration fraud scheme that defrauded more than 320 individuals, most of them immigrants, of at least $400,000, and perhaps more than $518,000. The scheme included the unauthorized filing of false asylum applications on behalf of individuals who did not request, nor authorize, the applications.

"U.S. Citizenship and Immigration Services does not tolerate immigration fraud of any kind," said Susan Raufer, director of the USCIS Newark Asylum Office. "We are proud of our role in uncovering this fraud scheme and bringing the perpetrator to justice."

At sentencing, U.S. District Court Chief Judge William E. Smith ordered a provisional amount of restitution of $400,000. The final amount of restitution will be determined subject to additional victims being identified and additional court filings over the next 90 days. According to court documents already filed by the government, restitution in this matter may exceed $518,300. During the investigation, the government seized $285,789.31 from Naphaeng. The forfeited funds will be applied toward restitution for victims of Naphaeng's crimes.