Supreme Court Justice Neil Gorsuch: Rule of law 'a blessing'
U.S. Supreme Court
Supreme Court Justice Neil Gorsuch acknowledged Friday that there is "a lot of skepticism about the rule of law" in the country but defended the United States judicial system as "a blessing" and "a remarkable gift" during a talk at Harvard University.

The court's newest justice marveled that in America "nine old people in polyester black robes" and other judges can safely decide cases according to their conscience and that the government can lose cases without resorting to the use of armed force to impose its will.

"That is a heritage that is very, very special," he said. "It's a remarkable gift. Travel elsewhere. See how judges live. See whether they feel free to express themselves."

Gorsuch, made the comments during his first public appearance since joining the high court in a conversation with fellow Justice Stephen Breyer at Harvard University.

Gorsuch said that particularly in tumultuous times it's important to convince the next generation "that the project (of justice) is worth it because many of them have grave doubts."

"I think there is a lot of skepticism about the rule of law, but I see it day in and day out in the trenches — the adversarial process of lawyers coming to court and shaking hands before and after, the judges shaking hands as we do, before we ascend to the bench," he said. "That's how we resolve our differences in this society."

Gorsuch, who was nominated to the high court earlier this year by Republican President Donald Trump, said he believes there is still confidence in the judicial system. He said that 95 percent of all cases are decided in the trial court, while only 5 percent are appealed, and the Supreme Court hears about 80 cases in a good year.


Related listings
U.S. Supreme Court

08/03/2017

The Supreme Court is limiting the government's ability to seize assets from people who are convicted of drug crimes but receive little of the illegal proceeds.The justices ruled Monday that a Tennessee man convicted for his role selling iodine water ...

U.S. Supreme Court

07/23/2017

The California Supreme Court will hear arguments Tuesday over a ballot initiative designed to speed up executions that could fundamentally change the way the court handles death penalty appeals.Death penalty opponents are challenging a ballot measure...

U.S. Supreme Court

07/13/2017

Alabama's attorney general on Monday asked the U.S. Supreme Court to let an execution proceed this week, arguing that questions about a lethal injection drug have been settled by the courts.Attorney General Steve Marshall's office asked t...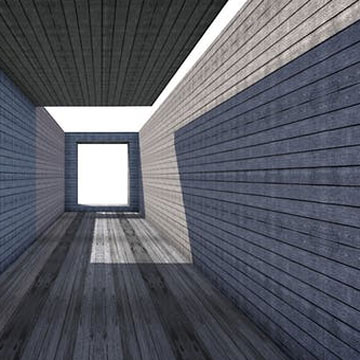 How do you qualify for workers compensation in Illinois?
The Workers' Compensation Statute protects every employee in the State of Illinois.

A victim of a work-related injury or illness is eligible for many forms of compensation including reasonable medical care required to cure or relieve the impact of the injury, lost time from work, and any temporary or permanent disability.

Illinois Workers' compensation is a system of benefits that:

– Pays for the medical treatment and medical bills incurred by work-related injuries and illnesses.
– Pays for the lost time from work
– Pays for any temporary or permanent disabilities
– Covers nearly every employee in Illinois
– and begins the very first day that you start working for your employer.


Employers in Illinois are required to purchase workers' compensation insurance for their employees and the insurance companies fund the payment of worker's compensation benefits for employees' claims. In the event of a dispute, the Illinois Workers' Compensation Commission (IWCC, or the Commission) enforces the state's worker's compensation laws and protects worker rights.