Supreme Court justice blocks ruling on redrawing Texas districts
U.S. Supreme Court
U.S. Supreme Court Justice Samuel Alito on Monday temporarily halted enforcement of a lower-court ruling that required two Texas congressional districts to be redrawn.

Responding to an appeal by Texas Attorney General Ken Paxton, Alito halted action on the order and gave those who challenged the districts until Sept. 5 to address the points raised by Paxton's appeal.

Sept. 5 is the day the three-judge court was to hold a hearing in San Antonio on redrawing the districts, including one based in Travis County and another that includes Bastrop County.

The court ruled two weeks ago that the districts were created by the Republican-controlled Legislature to intentionally discriminate against minority voters, who tend to favor Democrats.
Related listings
U.S. Supreme Court

09/01/2017

Idaho Gov. C.L. "Butch" Otter has appointed Twin Falls judge Richard Bevan to the state's highest court.Otter announced Tuesday that Bevan — currently the 5th Judicial District's administrative judge — will replace retiring Idaho Supreme ...

U.S. Supreme Court

08/03/2017

The Supreme Court is limiting the government's ability to seize assets from people who are convicted of drug crimes but receive little of the illegal proceeds.The justices ruled Monday that a Tennessee man convicted for his role selling iodine water ...

U.S. Supreme Court

07/30/2017

The Trump administration has asked the Supreme Court to restore the ban on travel to the U.S. from citizens of six Muslim-majority countries.Per Reuters: "The administration filed two emergency applications with the nine Court justices seeking to blo...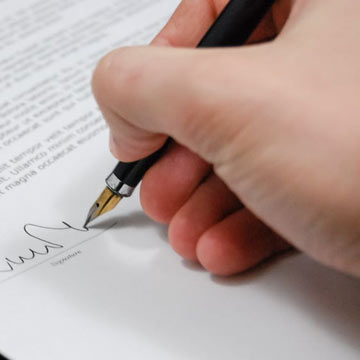 Thai National Sentenced, Faces Deportation for Operating Immigration Fraud Scheme
Nimon Naphaeng, 36, a native and citizen of Thailand, who resided in Wakefield, R.I., was sentenced Monday to 27 months in federal prison for running an immigration fraud scheme that defrauded more than 320 individuals, most of them immigrants, of at least $400,000, and perhaps more than $518,000. The scheme included the unauthorized filing of false asylum applications on behalf of individuals who did not request, nor authorize, the applications.

"U.S. Citizenship and Immigration Services does not tolerate immigration fraud of any kind," said Susan Raufer, director of the USCIS Newark Asylum Office. "We are proud of our role in uncovering this fraud scheme and bringing the perpetrator to justice."

At sentencing, U.S. District Court Chief Judge William E. Smith ordered a provisional amount of restitution of $400,000. The final amount of restitution will be determined subject to additional victims being identified and additional court filings over the next 90 days. According to court documents already filed by the government, restitution in this matter may exceed $518,300. During the investigation, the government seized $285,789.31 from Naphaeng. The forfeited funds will be applied toward restitution for victims of Naphaeng's crimes.