Sydney court postpones extradition hearing of former US military pilot
Legal Compliance News
A Sydney court on Monday postponed an extradition hearing for a former U.S. military pilot accused of illegally training Chinese aviators until May as his lawyers attempt to further build their case.

Boston-born Dan Duggan, 55, was scheduled to fight his extradition to the United States at a Nov. 23 hearing in the downtown Downing Center Local Court.

But a magistrate decided to use that date to rule on what additional information that the Australian defense department and security agencies should provide defense lawyers.

U.S. lawyer Trent Glover told the court the United States was ready to proceed with the extradition, but had agreed with defense lawyers the hearing should take place after November.

Duggan's lawyer, Dennis Miralis, told reporters outside court that the stakes were high for his client, who faces up to 65 years in prison if convicted.

"This is existential, which means that every right that Dan has under the Australian legal system on the basis that he's presumed innocent ... needs to properly and carefully be considered," Miralis said.

Duggan's wife, Saffrine, has said she asked Australian Prime Minister Anthony Albanese to advocate against the extradition when he meets President Joe Biden in Washington this week.

But in a news conference on Sunday before departing for the United States, Albanese said Duggan, who became an Australian citizen in 2012, was not on the agenda of his meetings with U.S. officials.

"I don't discuss things that are legal matters on the run, nor should I," Albanese told reporters.

Duggan has been in custody since Oct. 21 last year when he was arrested near his home in Orange, New South Wales.
Related listings
Legal Compliance News

10/10/2023

President Joe Biden's second attempt at student loan cancellation began moving forward Tuesday with a round of hearings to negotiate the details of a new plan.In a process known as negotiated rulemaking, 14 people chosen by the Biden administra...

Legal Compliance News

08/26/2023

The U.S. Department of Justice on Thursday sued SpaceX, the rocket company founded and run by Elon Musk, for alleged hiring discrimination against refugees and people granted asylum.The complaint, filed in an administrative court within the departmen...

Legal Compliance News

07/13/2023

Amazon is disputing its status as a big online platform that needs to face stricter scrutiny under European Union digital rules taking effect next month, the first Silicon Valley tech giant to push back on the pioneering new standards.The online reta...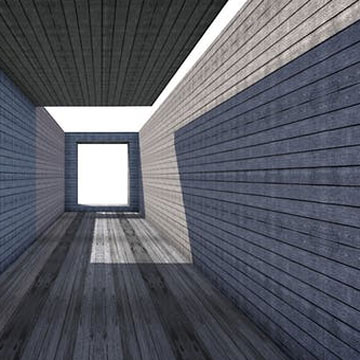 How do you qualify for workers compensation in Illinois?
The Workers' Compensation Statute protects every employee in the State of Illinois.

A victim of a work-related injury or illness is eligible for many forms of compensation including reasonable medical care required to cure or relieve the impact of the injury, lost time from work, and any temporary or permanent disability.

Illinois Workers' compensation is a system of benefits that:

– Pays for the medical treatment and medical bills incurred by work-related injuries and illnesses.
– Pays for the lost time from work
– Pays for any temporary or permanent disabilities
– Covers nearly every employee in Illinois
– and begins the very first day that you start working for your employer.


Employers in Illinois are required to purchase workers' compensation insurance for their employees and the insurance companies fund the payment of worker's compensation benefits for employees' claims. In the event of a dispute, the Illinois Workers' Compensation Commission (IWCC, or the Commission) enforces the state's worker's compensation laws and protects worker rights.